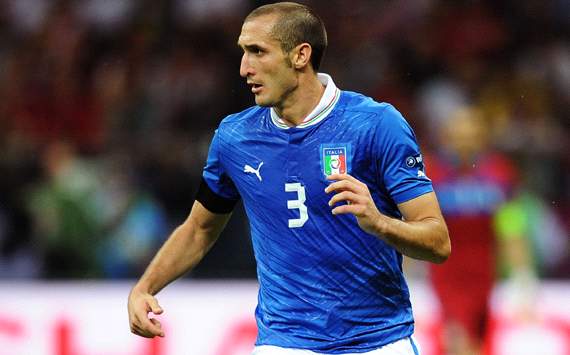 Juventus are to be compensated by UEFA after defender Giorgio Chiellini sustained injuries when with the Italian national team at Euro 2012.
27 year-old Chiellini was sentenced to a calf muscle injury in the final against Spain in the European international event on Sunday.
Chiellini, who appeared as a starter, was forced to pull out after only playing for 21 minutes.
As part of the Memorandum of Understanding signed by UEFA and the European Club Association in March, the highest body of soccer had the Blue Continent bond to cover the amount of salary equivalent to the period of absence due to injury to a player who obtained when competing in the international arena.
For the case of Chiellini, as reported by Football Italia , UEFA will pay compensation of about € 420 thousand for I Bianconeri .
For more news join our page